Click here to view original web page at www.wbur.org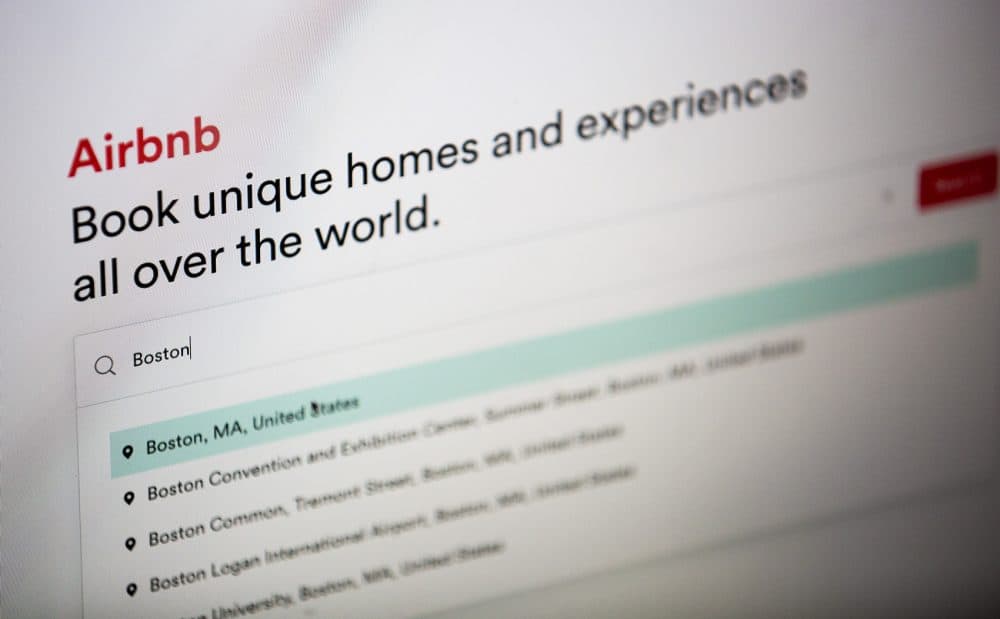 Boston Mayor Marty Walsh is looking to crack down on investors who snap up housing units to rent them out through services like Airbnb.
The mayor filed a new ordinance Wednesday aimed at regulating short-term rentals in the city.
This is Round 2 for Walsh. He first filed an ordinance to regulate short-term rentals back in January, but then withdrew the ordinance in March to make changes after pushback to proposed units operated by investors.
The new ordinance allows people to rent out a room in their home, their entire residence or a spare unit in a two- or three-family home. All units would be required to register with the city and there would be varying annual fees.
The rentals are broken down into three categories:
"Limited Share Unit": a spare room or space in a residence. $25 annual fee.
"Home Share Unit": an entire primary residence. $200 annual fee.
"Owner-Adjacent Unit": a unit in a two- or -three-family building. Can be rented up to 120 nights a year. $200 annual fee.
The amended ordinance eliminates the "investor unit" category in Walsh's initial proposal — which would have allowed non-owner, non-tenant units to be rented out for up to 90 days a year. Now, property owners who want to do short-term rentals outside the scope of the proposed ordinance can apply to get their property categorized for commercial use instead of residential use.
So-called investor units have been a point of contention in the debate over regulating short-term housing rentals. Critics say these types of units create de facto hotels and eliminate much-needed housing stock in the city.
In a letter to the city council, Walsh said he "heard loud and clear" that he needed to rethink the approach to investor units. The amended ordinance aims to address the growth of the home-share industry while deterring people from monopolizing Boston's housing market.
"Thoughtful regulation of short-term rentals that balance our efforts to preserve housing affordability with the growing demand for short-term rentals is key to keeping our communities stable," Walsh said in a statement.
City Councilor Michelle Wu, who has led the council's efforts on short-term rentals, welcomed the tougher stance on investor units.
"I am happy to support this legislation and believe that we should move as quickly as we can to put something in place," Wu said in a phone interview.
She said the new ordinance achieves "the right balance between allowing home sharing to continue to help residents make their mortgages and stay in their homes while closing down some of the loopholes that have been threatening our housing stock and our neighborhoods."
Airbnb is not happy with the new ordinance. It called the proposal harmful to residents.
"We are disappointed the city is pursuing an approach to home sharing rules that violates federal laws, harms middle class Bostonians, and doesn't fully consider input from the thousands of families already using home sharing to pay the bills," Airbnb said in a statement. "We believe there is a better path forward that creates enforceable rules to regulate the entire industry — similar to cities like Chicago, New Orleans, Seattle, among others — while protecting affordable housing and neighborhood quality of life."
Paul Sacco, president and CEO of the Massachusetts Lodging Association, which represents the hotel industry, said in a statement that Walsh's new measure "is a balanced one that recognizes the legitimacy of true homesharing while reining in illegal hotels that are contributing to Boston's housing crisis."
There will be more hearings over this new version as Walsh's ordinance requires approval by the city council.