Click here to view original web page at www.wbur.org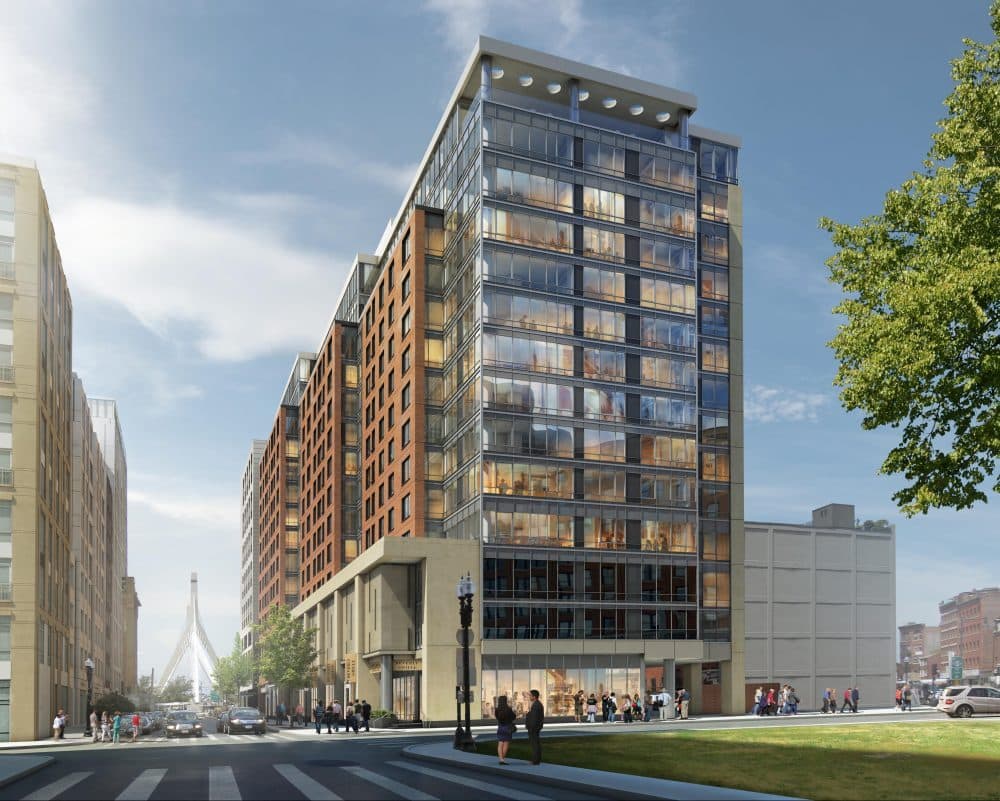 City and state officials on Tuesday cut the ribbon for a 14-story affordable housing development in downtown Boston.
The income-restricted building, called The Beverly, straddles the city's North and West ends and sits near the edge of the Charles River.
Mayor Marty Walsh says the development provides a longtime unmet need for Boston — a place where Bostonians can conveniently live near where they work.
"You don't need to have a car [if you live in the building]," Walsh says. "You can work in the downtown Boston Financial District; if you work in the Seaport, you can walk over to the Seaport."
The T's North Station is right across the street.
Boston-based real estate firm Related Beal developed the project.
In a still-under-construction part of the building, Kimberly Sherman Stamler, the company's president, noted that people have already started to move into the 239 rental units.
"Strollers, joggers, dogs are going in and out of the building every day," she says.
Walsh says The Beverly is one step to getting more affordable units of housing in Boston, and that having affordable housing allows people to stay in their neighborhoods. "It's also helping us maintain the amazing character of the different neighborhoods in the city ... and making our Boston neighborhoods more resilient," he says.
Walsh admits the cost of the project -- $230 million -- could have been spread across the city.
"We have to make sure that the people that live in the neighborhoods like Dorchester, Roxbury, Mattapan can stay here," he says. "We just got to continue to be creative and continue to find the resources and the revenue."
In brief remarks, Gov. Charlie Baker said that with the state of Massachusetts and the city of Boston working together, there's the possibility to "rethink and re-imagine whole swaths of the city of Boston."
The governor also said he feels The Beverly is an example of what can be done with public lands.
"We put hundreds of parcels of state property back into productive use," he says. "And I can't tell you the satisfaction we get out of seeing what was previously vacant land become productive and important in neighborhoods and communities around the commonwealth."