Click here to view original web page at www.wbur.org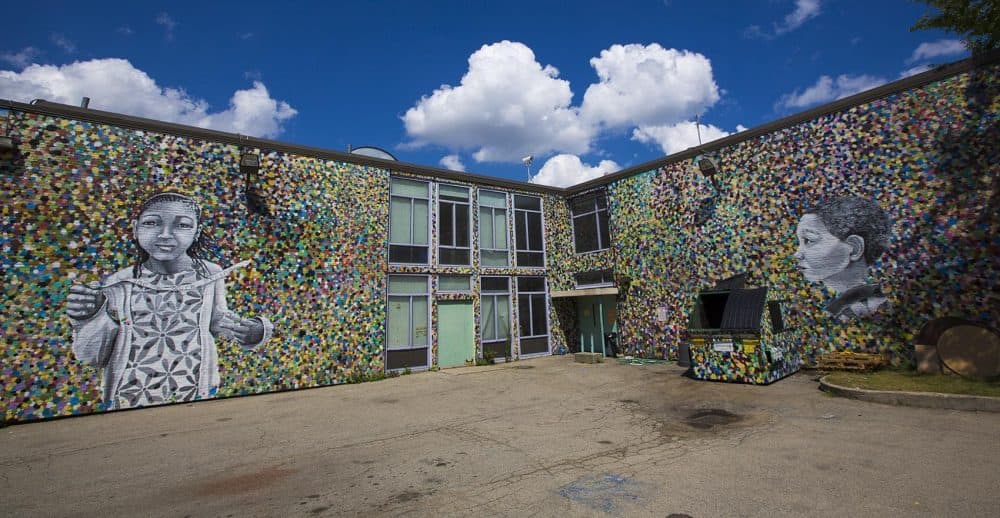 Like what you read here? Sign up for our twice-weekly newsletter.
The team of developers trying to sell residents on a multi-unit project in East Milton Square recently tried to make a tenuous distinction. "The apartments will be small, so they are affordable," The developer told the Milton Times. His colleague added, "That's not the same as low-income housing."
They went on to explain that they wanted to provide apartments that might be rented or owned by children of existing East Milton residents. One of the developers' sons, for example, is a Milton firefighter who cannot afford to live in town.
Milton is suffering from a problem endemic now in American urban communities: we've priced the younger or poorer members of our communities out of their homes. My own children, who live in other parts of the country, are struggling with this reality and I am completely sympathetic.
But that's not the only housing problem we've created, or continued to perpetuate.
The more that all Boston neighborhoods and towns integrate by income, the better for everyone.
The developers also made an awkward distinction by suggesting that affordable housing and low-income housing are not one and the same. Milton touches two low-income communities, Mattapan and Dorchester. It seemed like they were trying to reassure town residents that they intended to build housing for Milton people — not people from other nearby communities. Us, not them.
It's not the first time I've heard worries about near-by neighborhoods. When my husband and I first moved to Milton more than three decades ago, several neighbors instructed us how to drive to Jamaica Plain and Brookline without using Blue Hill Avenue — the quickest route — but one they considered dangerous. Such suggestions, ongoing today, to help others avoid contact with "unsafe" neighborhoods are no doubt offered out of concern, even as they tend to be overly fear-driven.
I can tell you that many hundreds of trips later up Blue Hill Ave. I've never witnessed any violence much less felt endangered, and my best guess is that had I followed the advice, I would not have been safer.
"Here in Boston, a city known as a liberal bastion, we have deluded ourselves into believing we've made more progress than we have."

The first part of the Spotlight teams series on racism is up. https://t.co/czvovSB5wA

— Astead (@AsteadWesley) December 10, 2017
The problem is that each time we decide to practice avoidance, we unwittingly contribute in a small way to making the people in places like Mattapan, Dorchester and Roxbury more isolated and less safe. The more activity in a place, the more cars, the more pedestrians, the more shoppers, the safer it tends to become because of the plethora of witnesses.
What Boston needs is a greater investment in mixed-income housing. The more that all Boston neighborhoods and towns integrate by income, the better for everyone. But instead, the trend seems to be endless new luxury condos in high-rent places, and only tiny bits of change elsewhere.
Milton, for example, like so many Boston suburbs, has very little subsidized housing: only 4.9 percent of the total stock. (The more pricey suburbs' percentages of subsidized housing range from Dover at an appallingly low 0.9 percent to Cambridge at a better but still-way-too-low 15.2 percent.)
Though, officially, red-lining ended in 1968, we know that its legacy and its proxies continue today. According to the Boston Globe's series on racism, only 9 percent of the 5,800 new units in the last decade were designated for people with lower incomes in Boston's Seaport district. So our poorer residents suffer, and the rest of us enforce their isolation.
Instead of understanding the residents' predicament as a societal failure we need collectively to remediate, we reflexively seem to focus too narrowly on protecting our own.
While battles against adding more affordable housing units usually focus on problems like traffic, those conversations may effectively keep housing from being built and people with little money, who are often people of color in Boston, from having access to safer neighborhoods. (Low-income neighborhoods like Roxbury have too much crime, particularly acts of lawbreaking -- including assaults, larcenies, burglaries and robberies -- that victimize residents.)
I thought about this reality again recently when I was out canvassing in Mattapan and Roxbury. A friend, her grade-school-aged son, and I were knocking on doors one Saturday morning along a quiet street, talking to residents about Ayanna Pressley's race for Congress.
A man who was about my age and lived in one of the houses politely stopped us. He asked if we knew we were in a dangerous neighborhood and told us that we needed to be cautious. We thanked him, finished up the doors on our list, and left. I felt embarrassed that I could so readily leave and didn't have to share his fear. I also felt ashamed that several decades after I'd heard the first "bypass" suggestion, we continue collectively to abandon families to languish in unsafe circumstances.
People without adequate public power or voice to alleviate their situations get trapped and suffer. Instead of understanding the residents' predicament as a societal failure we need collectively to remediate, we reflexively seem to focus too narrowly on protecting our own.
I am deeply grateful for my safety. Why can't every Bostonian share in it?
Follow Cognoscenti on Facebook and Twitter, and sign up for our twice-weekly newsletter.