Click here to view original web page at www.wbur.org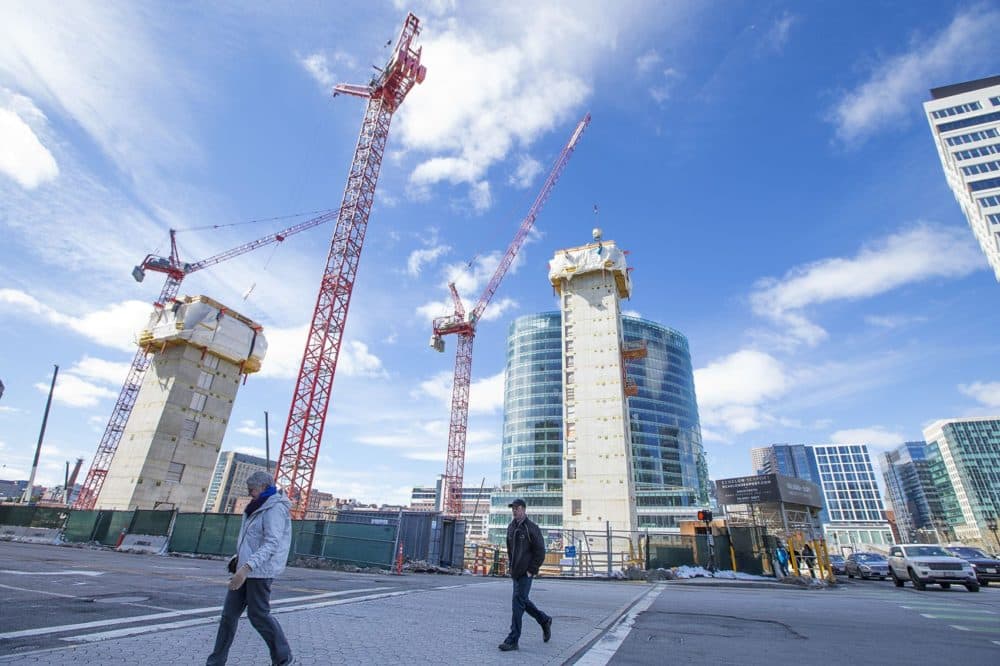 Rents in Greater Boston have fallen slightly over the last year — but only for the top tier of the market. For everyone else, they've ticked up.
The median rent in the most expensive third of the market was $2,986 in June, according to the real estate firm Zillow. That's down a bit — $32 -- from $3,018 in June 2017.
But for the bottom third of the market, median rent rose $17 over the year, to $1,862. For the middle third, rent rose slightly as well, from $2,374 to $2,400.
The changes in this region's rental prices are quite small, but follow a trend in big metros that was noted by The Washington Post on Monday. "Since last summer," the Post reported, "rents have fallen for the highest earners while increasing for the poorest in San Francisco, Atlanta, Nashville, Chicago, Philadelphia, Denver, Pittsburgh, Portland and Washington, D.C., among other cities."
The Post story relied on Zillow data. WBUR then asked Zillow for data on the Boston metro area, a vast swath stretching from southeastern Massachusetts to southern parts of New Hampshire.
Over the last seven years, per Zillow, rents in Greater Boston have increased for everyone, but less so for the top tier of the market.
The median rent in the most expensive third of the market increased 20 percent from June 2011 to June 2018. For the bottom third, it's risen 27 percent. For the middle third, it's increased 32 percent.
The divergences at different rental price points raise questions for local officials about how to address growing housing costs for residents. Many argue that moderating prices should filter down through a growing supply of housing stock; others say more direct intervention is needed. As the Post writes:
City officials have said that a boom in luxury housing construction would cause rents to fall for everyone else, arguing that creating new units for those at the top would ease competition for cheaper properties.

In part based on that theory, cities have approved thousands of new luxury units over the past several years, hoping to check high rents that have led more than 20 million American renters to be classified as "cost burdened," defined as spending more than 30 percent of one's incomes on housing.

But although some advocates say the dividends could still pay off for low-income renters, others say more direct government action is needed to prevent poor residents from being forced out of their cities or into homelessness. ...
In Massachusetts, state and local officials are grappling with housing affordability.
Gov. Charlie Baker has sought the construction of tens of thousands of additional units over the next several years.
After a report concluded that the suburbs are lagging when it comes to housing creation, a coalition of municipal leaders — including from Somerville, Cambridge and Brookline — in December pledged to work together to increase housing construction while also taking steps to ensure stable housing.
In Boston, Mayor Marty Walsh has touted progress toward his goal of creating tens of thousands of new housing units by 2030. The administration's plan includes specific targets for what it calls low- and middle-income housing, and the mayor has increased the contributions developers must make for affordable housing.
"[O]ur goal," Walsh said last year, "is to lift up every neighborhood across the city by stabilizing the housing market and providing all residents and their families affordable options."