Click here to view original web page at www.wbur.org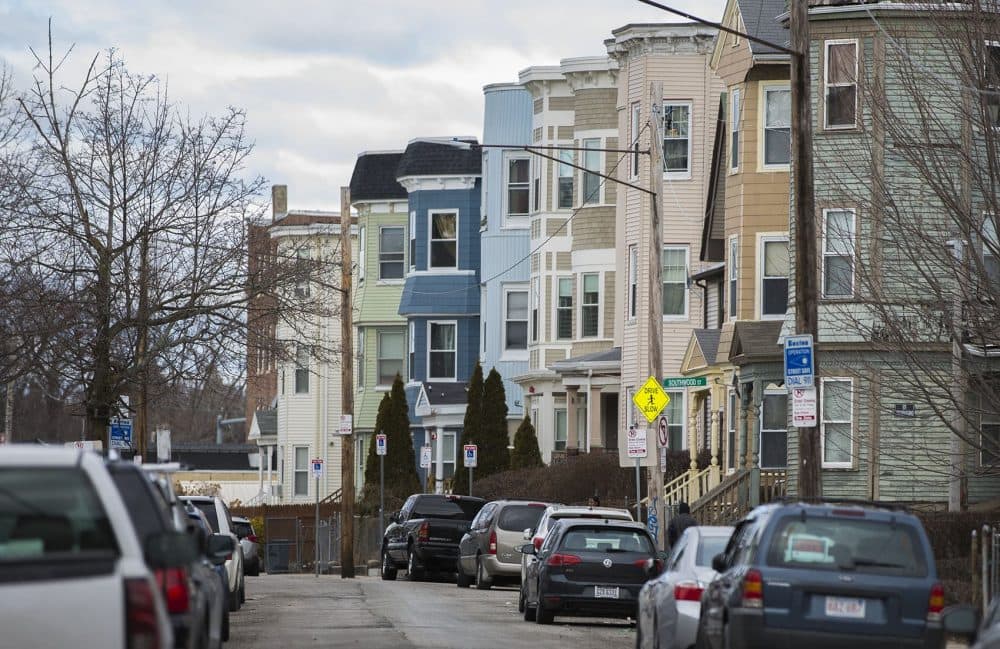 Leaders of a 15-community coalition that seeks to boost housing production in Greater Boston have put a figure on their goal: 185,000 new units by 2030.
The Metro Mayors Coalition, which its participating municipalities introduced in December, announced the housing target Tuesday. The group says the goal is needed to keep up with the region's strong job and population growth.
"Since 2010, the 15 cities and towns of the Metro Mayors Coalition have added nearly 110,000 residents and 148,000 new jobs, while permitting only 32,500 new housing units," according to a statement from the Metropolitan Area Planning Council (MAPC), which staffs and facilitates the coalition. "Intense competition for the limited available housing drives up prices, makes it difficult for people to find homes they can afford, and increases the potential for displacement."
The MAPC says the 15 municipalities are on track to add 235,000 net new jobs from 2015 to 2030. The group has projected that all of eastern Massachusetts will need 435,000 units of new housing by 2040 to meet demand.
The mayors coalition includes Boston, which just last week upped its own 2030 housing production target — from 53,000 units to 69,000 units.
Boston's new goal came as the city significantly increased the projection for its population growth. Boston now expects to have about 100,000 more residents by 2030: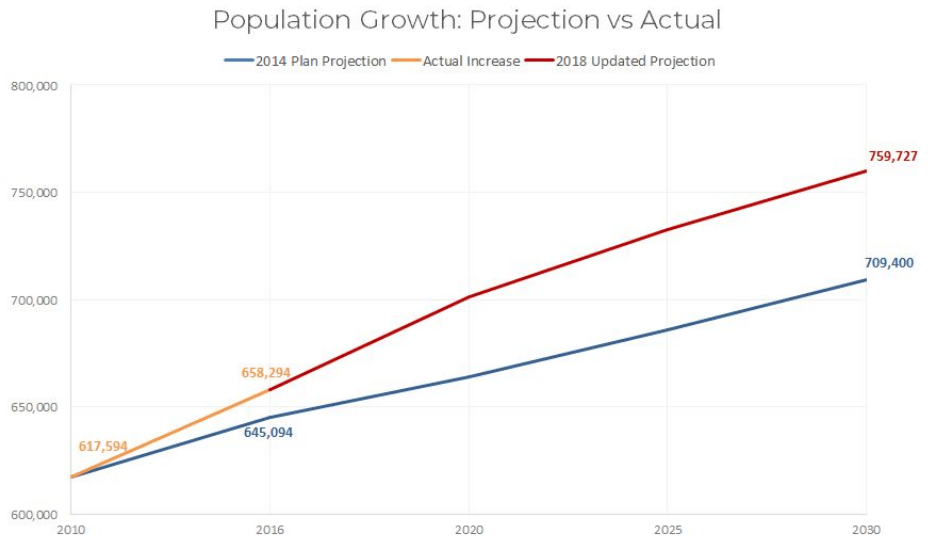 The other 14 communities in the coalition are: Arlington, Braintree, Brookline, Cambridge, Chelsea, Everett, Malden, Medford, Melrose, Newton, Quincy, Revere, Somerville and Winthrop.
Their leaders also agreed Tuesday to "guiding principles" for the coalition, including maintaining housing stability and housing diversity.
An effort to reform local zoning bylaws, with the goal of allowing more housing production in towns and cities, failed to get through the state Legislature by the end of the formal legislative session this summer.
High housing costs are a persistent issue for many residents of Greater Boston. The MAPC says two-fifths of households are paying what it considers a "burdensome" amount toward housing.
MAPC's executive director, Marc Draisen, says he knows that housing production alone won't fully lift that burden.
"Increasing the supply evenly and reasonably throughout the area," he said in a Morning Edition interview, "does have an appropriate effect on costs — it stabilizes rents, it stabilizes home prices. But it can't do it all by itself. We need protections for tenants, we need additional dollars to subsidize the development of ... permanently affordable housing. We need to take a lot of steps to deal with the housing crisis. Production is a very important one, but it is not the only one."