Click here to view original web page at www.salemnews.com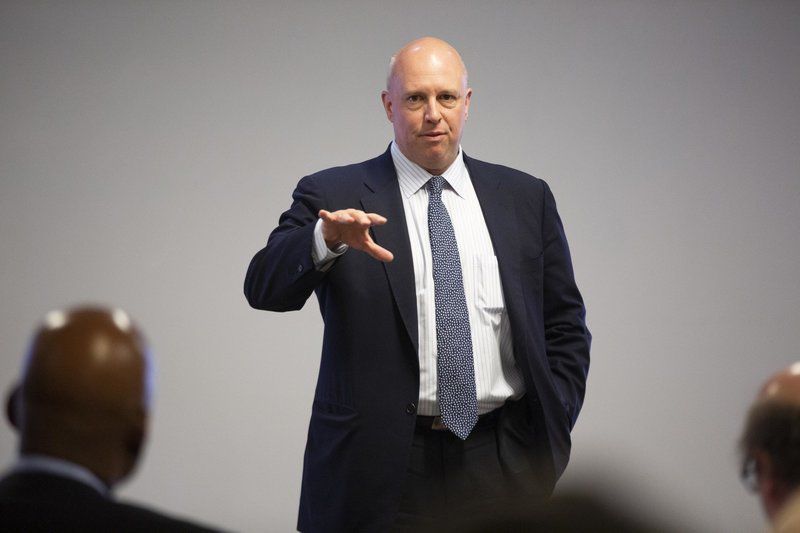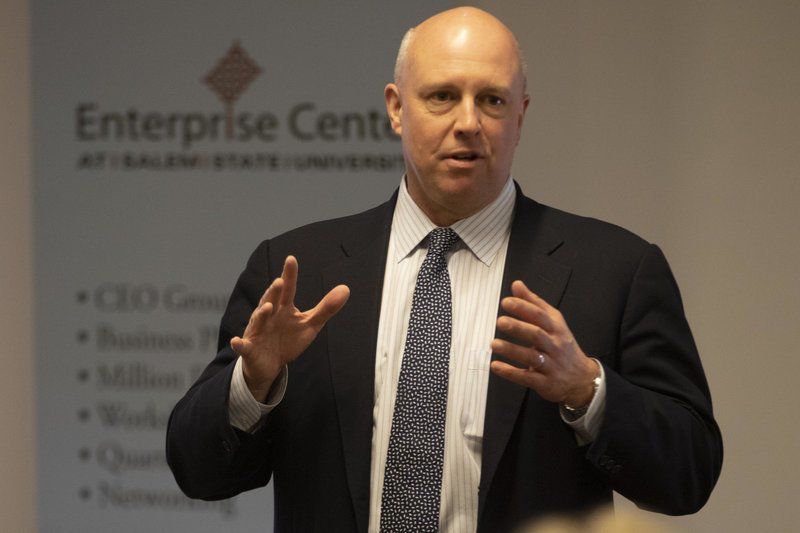 SALEM — Massachusetts is tops when it comes to job creation and a booming life sciences sector, but it also rates first in the nation when it comes to having the most expensive rent.
And it's that dubious distinction, along with the high cost of housing, that could muffle the Bay State's booming economy, says state Housing and Economic Development Secretary Mike Kennealy.
"We're the most expensive average rent for a two-bedroom apartment anywhere in the country at $2,500 a month," Kennealy said Thursday morning to the North Shore Alliance for Economic Development, which is based at the Enterprise Center on Salem State University's campus.
The state has some of the highest housing prices in the nation at a time when the economy is booming, he said.
"We've got great people," Kennealy told the group, which included lawmakers, business leaders, and state and local officials. "We've got great institutions. We've got a good plan. We've got good municipal leaders, business leaders, but there is one big concern that I think faces all of us. And one thing that could really make all of these plans and aspirations hard to achieve, and that is housing."
Kennealy said the robust economy combined with a lag in housing starts over the past 20 years has created a tight housing market and soaring prices.
From 1960 to 1990, Massachusetts permitted 900,000 housing units. But since then, the state has permitted 435,000 housing starts, a reduction by about half.
At the same time, Massachusetts has the third highest home prices in the country. And these costs are straining household budgets.
In 2000, about 30 percent of the Bay State's households were spending more than 30 percent of their income on housing. Today, that's expanded to about half of all households.
The housing debate often revolves around the creation of affordable housing, where Kennealy said the Baker-Polito administration has made a lot of inroads. That includes signing a $1.8 billion housing bond bill, "the biggest investment in public housing and affordable housing in the history of the state," he said.
In the past four years, the state has invested $1.1 billion in affordable housing. The state Department of Housing and Community Development, which Kennealy oversees, has created about 17,000 housing units, about 15,000 of them affordable. The state has invested $800 million in public housing, and worked to get homeless families out of hotels and motels.
Housing Choice
But Kennealy said the administration feels this is not enough. In February, Gov. Charlie Baker filed new Housing Choice legislation to help spur new housing by making it easier to permit certain projects.
"What Housing Choice does is lowers the threshold of local approval for housing production from a two-thirds vote ... to move that down from two-thirds to a simple majority for about nine different types of housing developments," Kennealy said.
Many housing projects that have garnered a majority vote often fail to win supermajority when it comes to winning approval, he said.
The bill would lower the approval threshold for transit-oriented developments, in which at least 10 percent of apartments are affordable.
Beverly Mayor Michael Cahill said this is the type of housing the city has focused on over the past decade.
Cahill said new apartment buildings along the "transit-oriented corridor" of Rantoul Street by the Beverly Depot was based on a housing needs analysis. Beverly had lagged behind the state in housing starts from 2000 to 2014, but a flurry of construction along Rantoul Street has resulted about 700 new units over the past decade.
Planners, however, are taking a different approach in Danvers, where officials are working on a mixed-use overlay zoning district for the downtown later this year. A similar district is already in place in an older industrial zone at Maple and Hobart streets.
"We've built in a lot of safeguards for design standards because a lot of it has to do with look and feel of these buildings," said Aaron Henry, Danvers' director of Land Use and Community Services. The new downtown zoning district has design standards such as step backs for roof lines to avoid creating a canyon effect. The scale of buildings would be tied to adjacent neighborhoods.
Kennealy acknowledged that a single housing solution won't work for every community.
"We have 351 cities and towns," he said. "They are all a little bit different. They all have different aspirations and different characters and different things they want to get done. It's our job to support that."
State Sen. Brendan Crighton, D-Lynn, chairman on the Joint Committee of Housing, said a number of bills before the committee deal with housing production.
"I think we really need to look at the facts in each community," Crighton said. "Obviously we want to preserve local control, but oftentimes I find the debate around housing more anecdotal." The state has resources to help communities plan their growth.
This is the second go-around for the Housing Choice bill.
"The Housing Choice bill is a good bill," said state Sen. Joan Lovely, D-Salem, "and it seems with last session a lot of the issues were with reducing that supermajority to the simple majority, I think that is something to overcome."
Kennealy has been on the job for three months, having taken over for Danvers resident Jay Ash. Kennealy is also the chairman of the Board of Trustees at St. John's Prep in Danvers.
Previously, he was assistant secretary for business growth in the state Executive Office of Housing and Economic Development. Before that, he spent two years as special adviser to Jeffrey Riley, the former receiver at Lawrence Public Schools who now serves as state education commissioner. He also spent 19 years working in private equity.
Staff writer Ethan Forman can be reached at 978-338-2673, by email at eforman@salemnews.com or on Twitter at @TannerSalemNews.