Click here to view original web page at bostonagentmagazine.com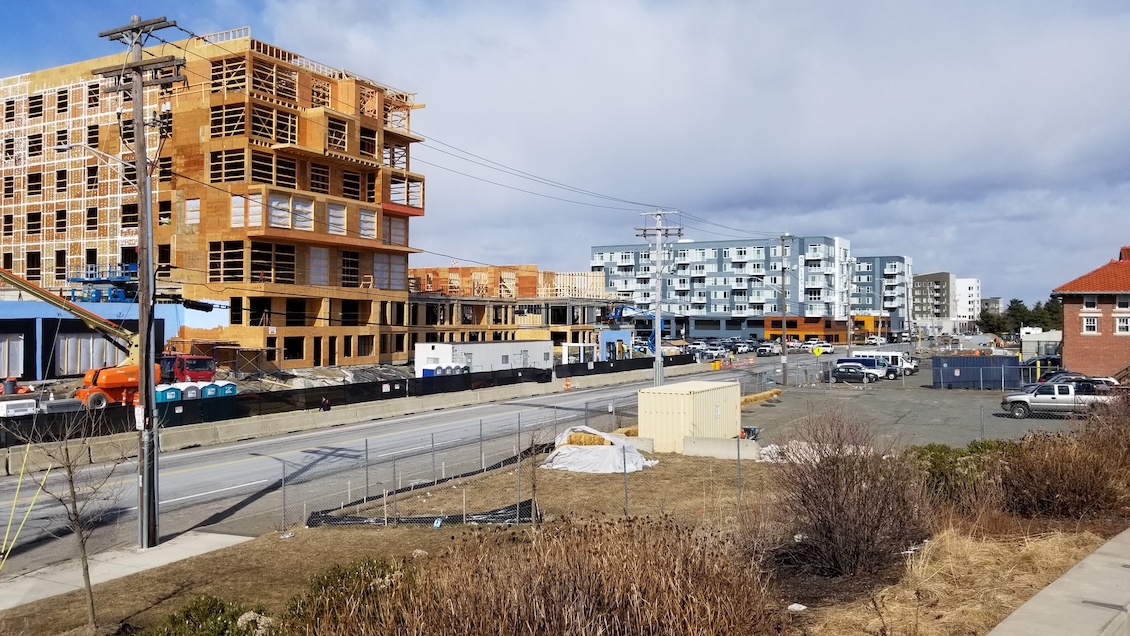 The Boston area has been a hotspot for economic growth over the last several years, helping to grow its population and spur property development. But even the high rate of residential and commercial construction seen in the city since the start of the nationwide economic recovery may not be enough to meet demand while keeping home prices and rents affordable
Boston officials, including Mayor Marty Walsh, and a group of mayors from surrounding cities and towns have recently stepped up to address what could otherwise become a worsening housing crisis. In October 2018, the Metro Mayors Coalition joined Mayor Walsh in doubling down on efforts to stimulate housing production. Across the Greater Boston area, the coalition aims to add 185,000 new units of housing by 2030 in order to meet the needs of a growing population, expected to bloom partially as a result of an estimated 235,000 new jobs to be added across the region over the same timeframe, given current economic growth projections.
"We are at a pivotal time in Greater Boston as our economy continues to grow and thrive, and more people move to our communities," Mayor Walsh said in a statement on the new housing target. "As the region grows, we must ensure our cities and towns keep up with the demand for affordable housing, ensuring families can stay in the communities they love."
While Boston proper has already ramped up its housing production since the 2015 rollout of the Boston 2030 plan, attention is increasingly shifting to areas beyond the city center. The city of Revere is one of those communities where these lofty goals could have the most noticeable impact.
"Revere has a very long history as a destination for recreation, but much of that has passed by the wayside," said Bob O'Brien, Revere's director of economic development. "We lost our major employers in Suffolk Downs, Wonderland and the Necco factory. But we are now realizing the opportunities those circumstances have presented."
Growth opportunity
Revere was dealt a hand similar to that of many other working-class, outer-ring burroughs surrounding major American cities in the last decade or two. Through the 1990s, its primary economic engines were the Suffolk Downs racetrack, the Wonderland Greyhound Park and a manufacturing facility owned by Necco, the confectionary company. Today, Wonderland and the Necco plant are shuttered, while Suffolk Downs is scheduled to hold its last race June 16.
Rather than leave these sites to be forgotten, O'Brien and city officials have worked aggressively to right the ship. After all, the city still had plenty working in its favor: a location within commuting distance of downtown Boston and about a 10-minute drive from Boston Logan International Airport ("even on a bad day," according to O'Brien), additional access to the city via the MBTA and more commuter rail options in development.
Most notably, the city pursued an ambitious redevelopment plan for Suffolk Downs that would see the 161-acre site (about one-third of which lies within Revere city limits) transformed into a mixed-use mega-development. Developer HYM Investment Group hopes to turn the site into an entirely new neighborhood, with thousands of new housing units, an office complex and other commercial space planned, totalling around 16.5 million square feet of new real estate.
In the early stages of planning for the site's redevelopment, the city and its developer partners caught a big break: Amazon launched its highly publicized search for a second North American headquarters. For much of 2018, Boston was considered a top contender for the winning bid, and Suffolk Downs was thought to be the most likely home of so-called HQ2. O'Brien worked with other Revere officials to shift into high-gear, hosting meetings with Amazon executives and fleshing out plans for Suffolk Downs on an accelerated timeline.
"Amazon's interest in Suffolk Downs was facilitated by the fact that they came along after planning had already begun, so we were able to fit Amazon into that larger development context rather than the reverse," O'Brien said. "It was a very helpful process in that it focused our collective attention on what that site had to offer."
Moving ahead
By December, though, Boston was no longer in the running. The unfortunate news turned out to be sweeter than expected for Revere and the rest of Boston, however. It effectively put Suffolk Downs "on the map," O'Brien said, not to mention help solidify the project's vision and scope.
"People outside of Boston were unaware that there was such a major development site that was available for development on that scale," he said. "It's frequently the case that those sites are much farther afield. Once people began to understand what the possibilities were, they began to appreciate this as a result of the national search."
With Revere being taken more seriously as an up-and-coming destination for businesses as well as residents, O'Brien sees ample opportunities to capitalize. The city is near completing its first master plan in nearly 50 years, which will give city leaders and residents a more concrete idea of how development will progress. The master plan is focused on economic development generally, with housing playing a key role. Already, Revere's waterfront district has seen a series of new apartments, condos and commercial spaces go up in an area that had been in need of revitalization, and more is on the way. O'Brien said the city is working with Boston and surrounding towns to support new and improved commuter rail connections that will improve transit access and support a growing economy.
"It is our goal to create a dynamic commercial tax base that provides opportunities for all of our residents," Revere Mayor Brian Arrigo said in a recent speech on the city's future outlook. "From the rubble of years gone by, from vacant lots where only memories remain, unprecedented opportunity beckons."