Click here to view original web page at www.wbur.org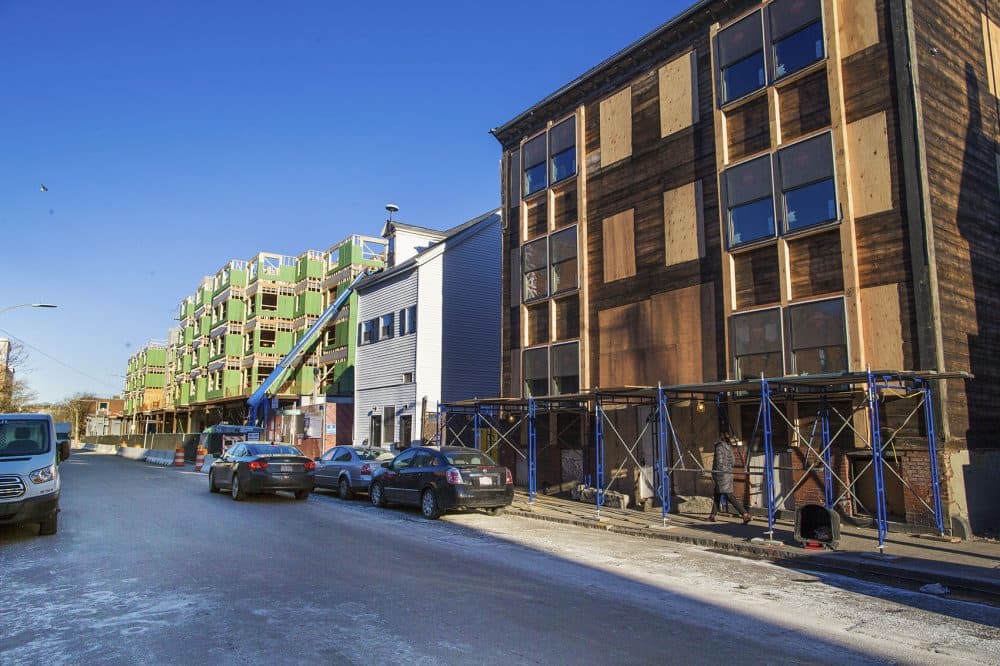 Massachusetts jumped up three spots in a new annual ranking of states, but the change is not one that will inspire celebration: The state is now the third-most expensive for rental housing, eclipsing all others besides Hawaii and California, experts say.
The 2019 "Out of Reach" report released Tuesday by the National Low Income Housing Coalition concludes that a Massachusetts resident would need to earn $33.81 an hour to afford the fair market rent of a two-bedroom home or apartment without being considered rent-burdened.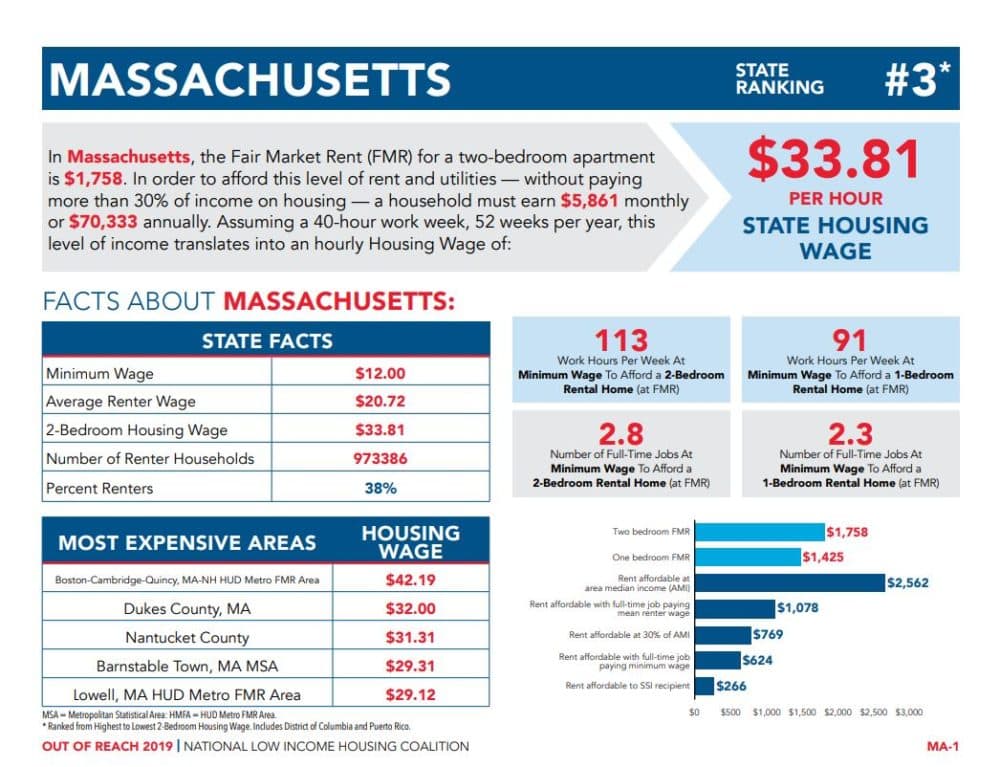 That rate was third-highest in the country in the latest report. Last year, Massachusetts ranked sixth nationally with a $28.64 wage needed to afford a two-bedroom at fair market rent. The nearly $5 per hour increase this year caused the state to leapfrog New York, Maryland and the District of Columbia.
"Unfortunately, in the last year, finding an affordable home in Massachusetts has become even more out of reach for people with low incomes," said Rachel Heller, CEO of the Citizens' Housing and Planning Association in Boston, in a press release. "Despite recently raising our state minimum wage, it is less than half of what is needed to afford a modest apartment in Massachusetts."
Get the latest news Boston is talking about sent to your inbox each day. Subscribe here.
Seven of the 10 most expensive metropolitan areas for housing are in California, the report found, but the Boston-Cambridge-Quincy area ranks fourth with a $42.19 wage needed to afford a two-bedroom home without being considered rent-burdened.
Even scaling down to a one-bedroom rental, a Massachusetts employee making the current $12 per hour minimum wage would need to work 91 hours every week to afford fair market rent, the report found.
The national average wage required to pay for a home without being rent-burdened — defined as paying 30% or more of income on housing — is $18.65 for a one-bedroom or $22.96 for a two-bedroom, both above the average earnings of renters.
The report comes amid ongoing debates about how to address a statewide housing crisis. Gov. Charlie Baker has pushed for legislation that would enable easier zoning changes to help prompt additional housing production, while other advocates say more dramatic action is necessary.